With my solution-oriented, analytical approach and my empathy I support you to discover your full set of resources and assist you in working towards your goals.
The combination of coaching and moving through nature enables you to develop self-management skills and a clear understanding of your competences. You also obtain self-help methods and tools that you can apply on a daily basis. You become more effective and achieve your objectives that enable you to discover your personal development path.
National and international work experience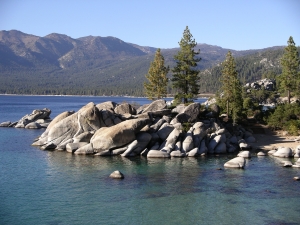 In my work with you, you also benefit from my long-term experience in managing numerous national and international scientific and consulting projects in the areas of natural resources management, energy planning and smart cities in the US and in Austria. Achieving goals, consulting, and motivating others has been part of my daily business for many years – e.g. at the Austrian Institute of Technology or at Urban Innovation Vienna. Having worked successfully  in numerous interdisciplinary teams, I am also very experienced in respectful team communication. I combine a sound knowledge of ecology with a diverse set of methods that I use in my daily work. My humour, creativity, enthusiasm as well as my open-mindedness and my flexible approach distinguish me and underpin my work.
Education and training
Business Coach, Mental Coach
Management Trainer, Mental Trainer
Life and social counselor
Bachelor in Environmental Sciences emphasising on ecology (University of California at Berkeley)
Master in Environmental Planning (University of Washington, Seattle)
Trainings: MBSR (mindfulness-based stress reduction), Meditation, NLP, Counselor for learning disabilities, Kinesiology – Touch for Health, Project management, Moderation, Conflict moderation, Gender mainstreaming and diversity management, communication
10 years of living, studying and working in the USA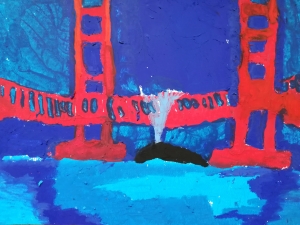 Having grown up in a small town in Upper Austria, I wanted to move to San Francisco after having finished high school. I was fascinated by the colourful city and its ethnic and cultural diversity. Great food and an incredibly beautiful natural environment also contributed to my desire to stay – and one year turned into 10.
My dream to study at the University of California at Berkeley became reality. I studied environmental sciences with an emphasis in ecology. During my studies, I also conducted research on the effects of invasive species on native ecosystems on the volcanic island of Moorea in French Polynesia. Thereafter, I did research on invasive grasses in Hawaii and worked on stream restoration for the California Tahoe Conservancy to help preserve the beautiful and clear waters of Lake Tahoe.
Six years later, I moved to the American Northwest. There, I received a Master in planning and focused on water resources management. I also worked for King County and an environmental consulting firm on preserving salmon which was listed on the endangered species list.
Travelling and meeting people from all over the world has been and continues to be an essential part of my life. The experience of living away from family and friends and having to build up a new life somewhere else helped me learn to appreciate the challenges and the chances associated with living in a foreign country.
Sports and outdoor activities in natural settings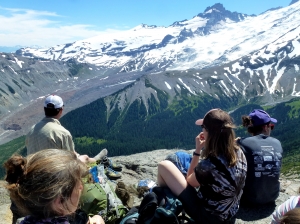 Backpacking in the Sierra Nevada, the Pacific Northwest and in Hawaii, hiking, skiing tours and mountain biking with friends and family in gorgeous natural environments has always helped me reduce stress.
I love to spend time off hiking and mountainbiking with my husband and my two kids, because it clears my head and allows me to focus on what really matters.
Relaxation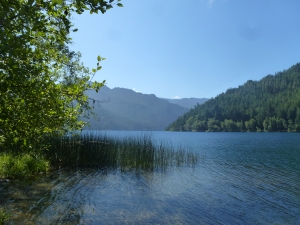 My Yoga practice, autogenic training along with different meditation methods have accompanied me for decades and have always been an essential support during stressful periods in my life. With my daily exercises, I can take a break and relax any time which is invigorating and boosts my energy level for the rest of the day.
Volunteer work
I have volunteered as a parents' representative at my kids' schools. I also support the peers programme at my daughter's high school.